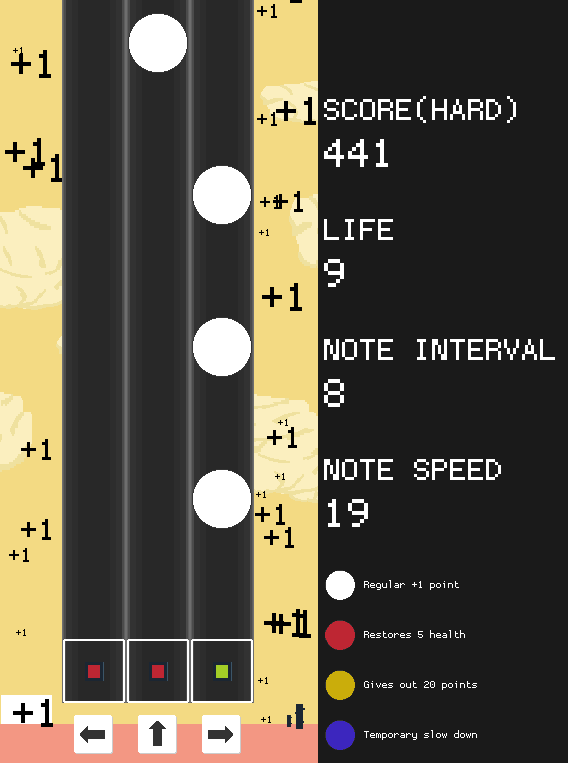 TinyBeat
A downloadable game for Windows
The theme is Start with nothing


In this game, you start with nothing to do, but as time passes, the game's difficulty increases, try to stay alive as long as possible!
This game is heavily based on well known rhythm games with an addition of some power ups and health restore. Difficulty is configurable
Tools I used:
Engine: Game Maker Studio 2
Graphics: Pyxel Edit
Sound (Music): FL Studio 12
Sound (Sounds): BFXR
Install instructions
- Download
- Extract
- Play!