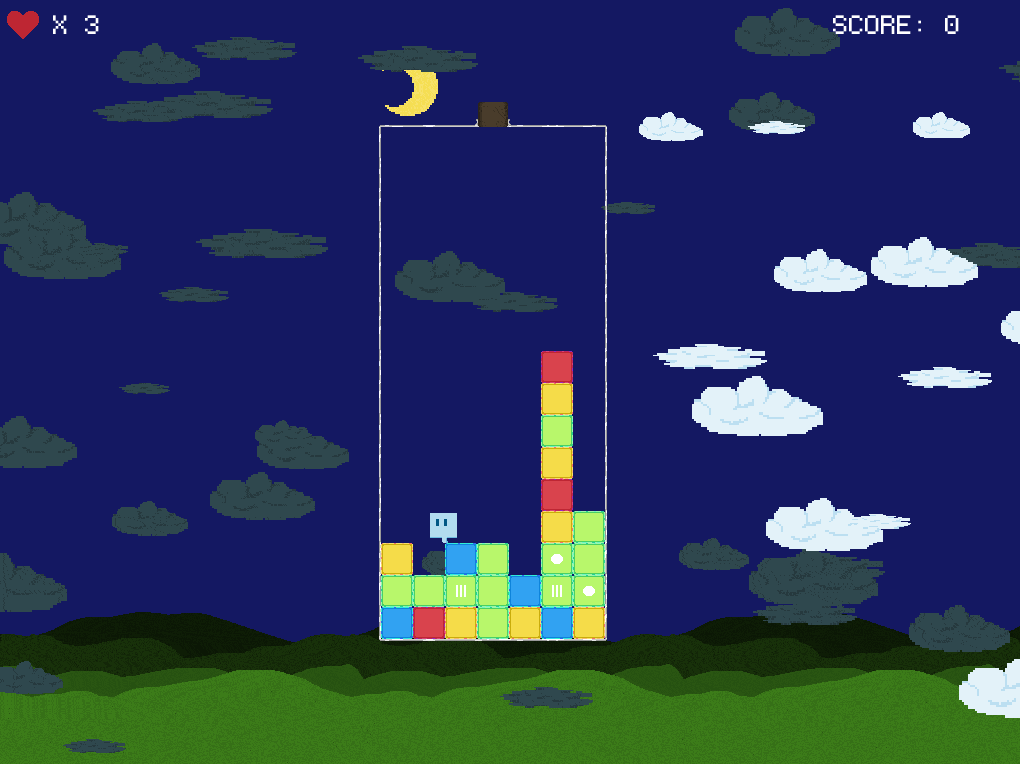 Match In A Bottle
A downloadable game for Windows
Welcome to my Ludum Dare 42 entry!
The theme is 'Running out of space' so I present you my game!
You are trapped in a bottle, you must avoid the falling cubes from the top of the bottle.
Use the arrow keys or WASD to navigate. You can use 'up_arrow', 'W' or 'space' for jumping!
In order to survive, you must get rid of the blocks in the bottle or you will suffocate otherwise!
By selecting full lines of the same color blocks, you can free-up some space and earn some points!
In order to select lines, left click using your mouse from each end of a line. Please note that each box of the line must have the same color!
There are also powerups in some of the cubes!
Break the cubes in order to activate their special abilities!
P.S. Bring a friend along, it get's more fun if you split the work load, one takes care of moving, the other takes care of matching lines!
Press 'M' to mute music!

Here is a timelapse of the making of my game!

The Game was made under 24 hours due to me having school finals the same day that LD was taking place. Please keep that in mind as you play along and things might seem a little rough!
Tools I used:
Engine: Game Maker Studio 2
Graphics: Pyxel Edit
Sound (Music): FL Studio 12
Sound (Sounds): BFXR


DEVLOG
=== 08/19/2018 ===
After several requests, I have fixed a few things:
Fixed scaling, you may now resize the window so that it looks nice on any screen
Added the ability to double jump
Added colored arrows to indicate incoming blocks
Install instructions
- Download
- Extract
- Play!
Download